 Develop a space for your favorite people to connect, transform, and take action.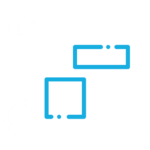 Craft an informed launch blueprint, content plan, membership structure, and growth strategy. Increase engagement, strengthen relationships, boost revenue, and live the life you want.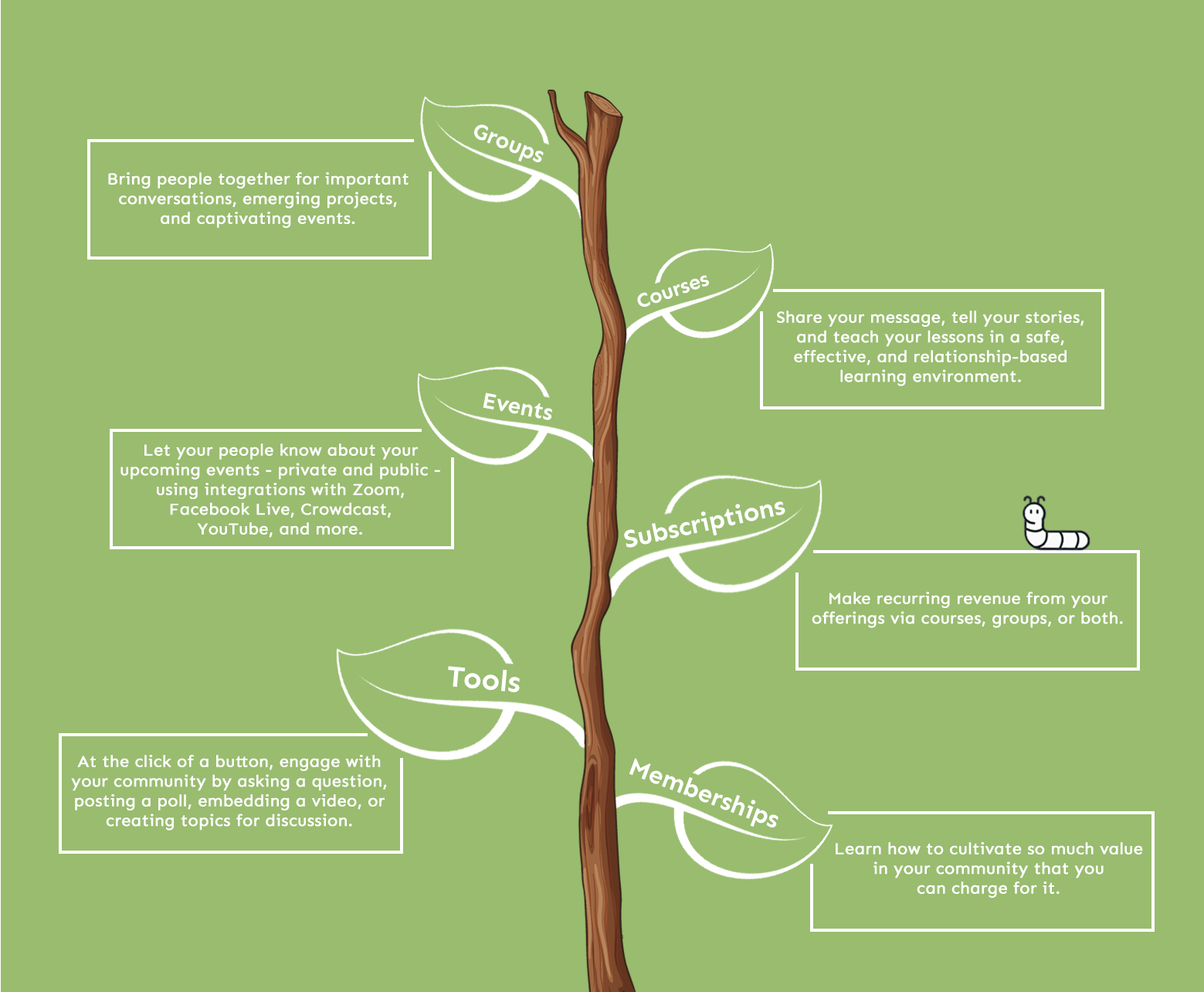 You could do all those things on your own, but...
Are you feeling overwhelmed by technology and need support?
Don't have the time to foster a community by yourself?
Or do you want someone to do it for you while you focus on your vision?
That's why we're here for you.
Platform Setup
We'll set up and construct your community space (on computer AND mobile) by connecting your vision of your community with the complicated technical stuff. Throughout this process, we will:
configure the right settings so everything works the way you want it to

link your domain (example.com) or create a subdomain (community.example.com)
integrate Stripe and Zoom
build a landing page that makes your vision and message visible to potential members

establish conversation topics suited to your community

apply your branding to the user interface

show you and/or your team all of what your new community platform can do and how to manage it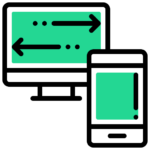 Pricing + Structure Strategy
By applying our knowledge and experience with community building, we'll help you build a revenue model by working through questions like these and implementing your answers:
How can we structure your community in a way that fits your current business model and plan for future growth? Is it free or paid? What should you charge for what you're offering?
Build Your Brand
Taking into consideration your vision, goals, and story, we'll work together to design your logo, banner, and marketing message.
Get Clear on Your Community's Vision, Contribution, and People
Together, we'll explore your message and the work that you're bringing into the world. From there, we'll nail down the core essence of why you're creating your community and determine the best way to communicate that to your target audience on this particular platform.
Outline Content + Engagement Plans
Using your message, your brand, and the knowledge of your target audience, we'll craft a plan that goes beyond "posting content" for the sake of putting something out regularly. Let's get your community engaged and talking -- not just this week, but in the weeks, months, and years ahead.
Course Development + Implementation
We work with you to develop course curriculum, worksheets, graphics, and videos in alignment with your brand, message, and goals. Once it's finished, we'll insert it into your community platform and prepare it for purchase and use.
Launch Your Community with Support
We're right here with you before and during your community's grand opening. After brainstorming and developing a blueprint for your launch, we'll help you work out all of the kinks and get your people acquainted with your new transformative space!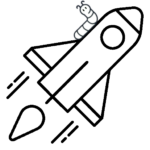 Tools to Increase Growth + Visibility
Whether you already have a following or you're just starting out, we'll give you some strategies to increase membership and interest in your community in the short-term and the long-term.
Community Management
Connect our team with your new community and we'll work with you to strategize, develop, and manage the complicated time-consuming parts so you can focus on your big vision. Plus, we can take on some extra administrative duties within your business to make everything works as efficiently as possible.
Are you ready to build with us?
Looking to get inspired about building your community?
Want to get clear on your intention for it?
Download this FREE worksheet that will help you put your vision onto "paper!"
When you try to envision your community, are you feeling stuck?
Want to break through those fears and concerns?
Download this FREE pamphlet and see how we can help you feel confident about building your community.